There are bad Indian restaurants in Jackson Heights.
And then there are the really bad Indian restaurants like Tawa Tandoor on 74th St.
We've rarely come across Indian restaurants as clueless as the Tawa Tandoor jokers in Jackson Heights when it comes to Indian curries.
During our visit to Tawa Tandoor, we sampled a variety of Vegetarian and Non-Vegetarian curries, much of it bad.
Here's NYIndia's photo review of Tawa Tandoor in Jackson Heights.
Tawa Tandoor – Bland Chicken Curry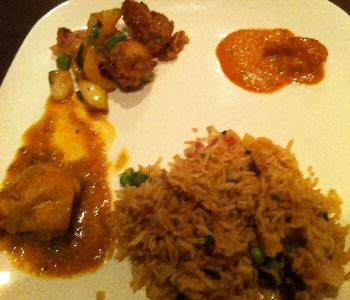 Horribly Bland Chicken Curry (bottom left)
Ordinary Chicken Tikka Masala (top right)
Dry Chicken Fried Rice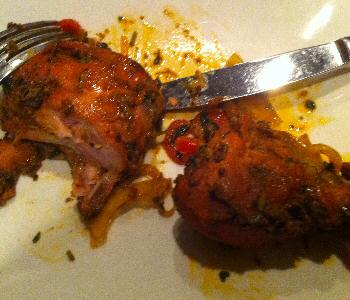 Tandoori Chicken – OK Taste
Tawa Tandoor – Bad Vegetable Curries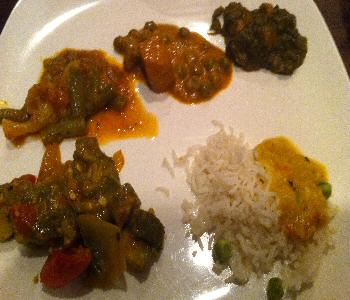 Sweetish Bhindi Masala (bottom left)
Sour Mutter Paneer (top middle)
Tasteless Mixed Vegetable Curry (top left)
Tadka Dal with too much Garlic
Moderately Spiced Saag Channa (top right)

Tawa Tandoor – Rubbery Naan Bread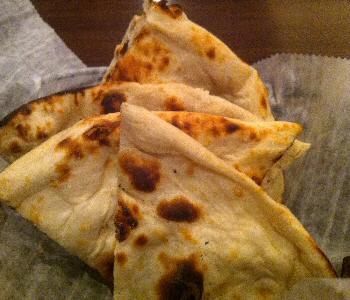 Naan Bread – Rubbery Texture
Tawa Tandoor Buffet Station – Lousy Food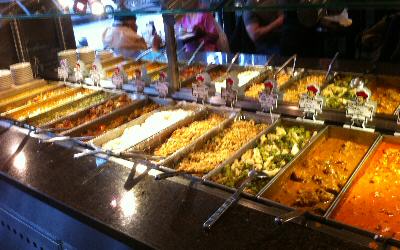 Tawa Tandoor Buffet – Lousy Food, Not Value for Money
Tawa Tandoor – Our Verdict
Tawa Tandoor in Jackson Heights serves mostly tasteless and bad Indian Curries.
Just not worth your time and money.
Related Stories:
Tawa Tandoor Jackson Heights Detailed Review